Economic Research
Labor market analysis from Instawork
Regular briefings
Monthly Labor Market Report
Instawork's monthly summary of trends in pay, demographics, and demand for flexible work, published before the Employment Situation release from the Bureau of Labor Statistics
View Report
Business costs of compensation
Instawork's briefings on business costs, published before the Employment Cost Index and Employer Costs for Employee Compensation releases from the Bureau of Labor Statistics
View Report
Flagship reports
State of the Flexible Workforce, 2022
This report sheds light on the fastest-growing segment of the American workforce. The data detail the diversity, quality, and motivations of these hourly workers.
View Report
State of Hospitality, January 2022
Results and analysis from Instawork's survey of hospitality businesses in partnership with the International Catering Association
View Report
State of Warehouse Labor, March 2022
Results and analysis from Instawork's survey of logistics businesses in partnership with Logistics Management magazine
View Report
Methodology
Pay Signal Index
Technical explanation of Instawork's exclusive time series on overall trends in pay for in-person hourly work
View Report
Labor Market Data
Download Instawork's monthly local Labor Market Insights and time-series data from metropolitan areas across the United States and Canada: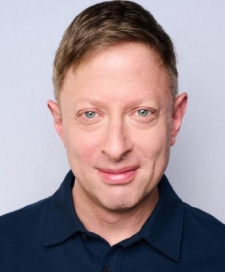 Daniel Altman PhD
Dan leads Instawork's Economic Research Division and is an expert on local labor markets, especially for in-person hourly work. After completing his doctorate in economics at Harvard, he wrote commentary on the staffs of The New York Times and The Economist, served as an economic advisor in the British government, taught on the faculty of New York University's Stern School of Business, and was the first head of strategy at Kaplan-Levien Sports Group and the first director of thought leadership at Dalberg. Dan is a frequent speaker and writer on the labor market and the economy at large.
Subscribe to Instawork's economic analysis