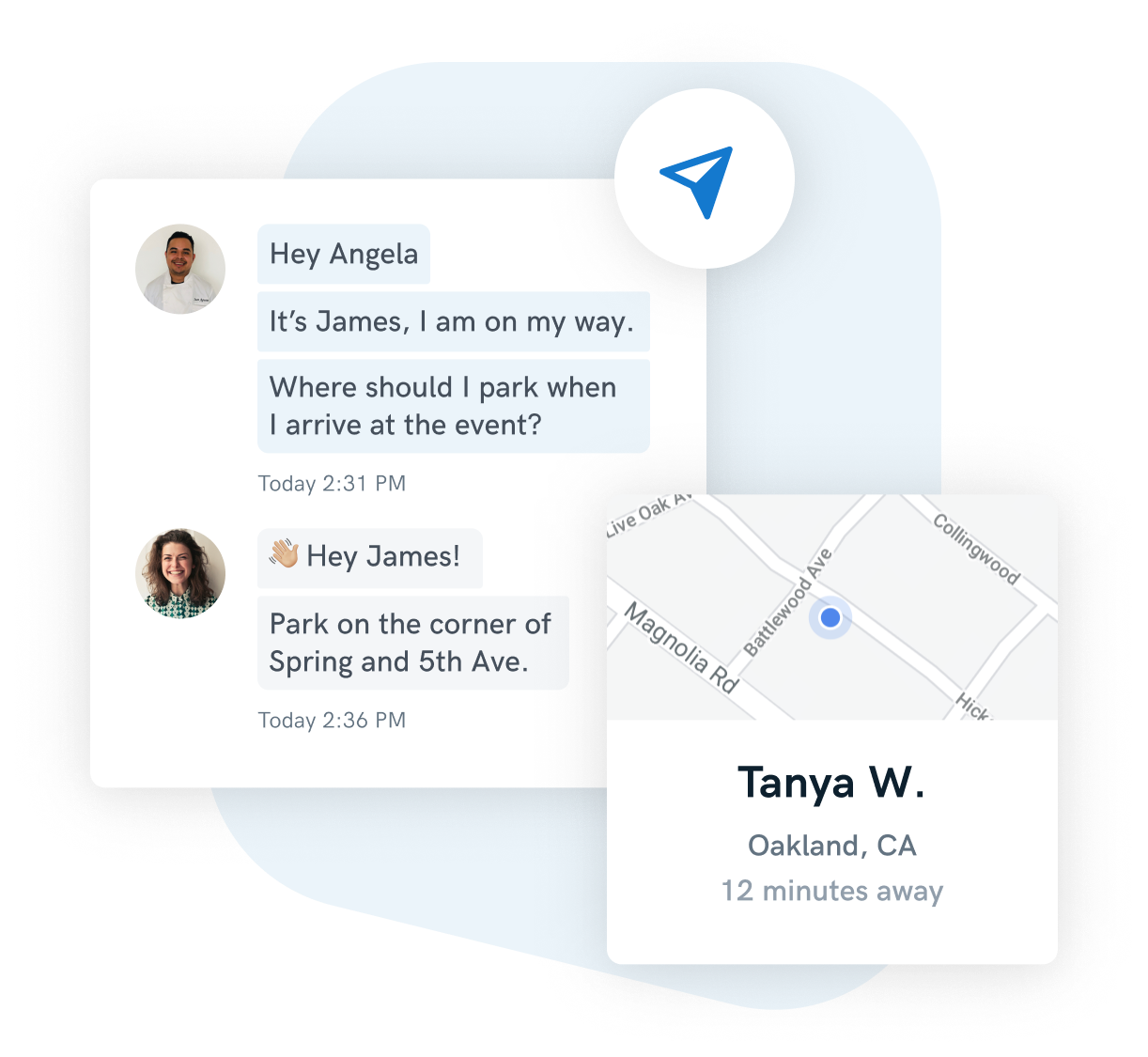 Reliable with 2% no-shows
We use high-tech to be more high-touch. That's how Instawork Professionals show up on-time and prepared.
Pros use the app to review details and confirm attendance ahead of time
Live support uses GPS tracking to proactively monitor shifts for you
Stay in-the-know with real-time updates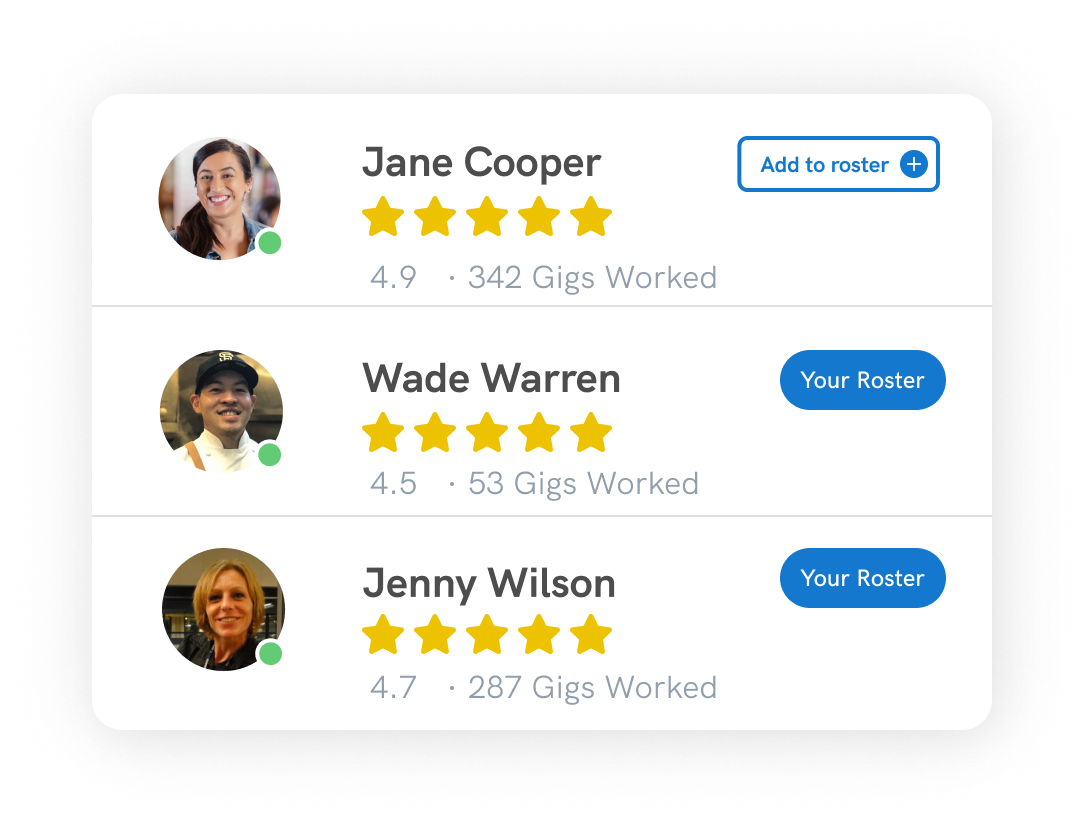 Increased productivity
Build a roster of your best Pros and get better performance over time.
Custom in-app training decreases onboarding time
Pros you rate highly get first access to future shifts
On average, 75% of Pros return to work with the same business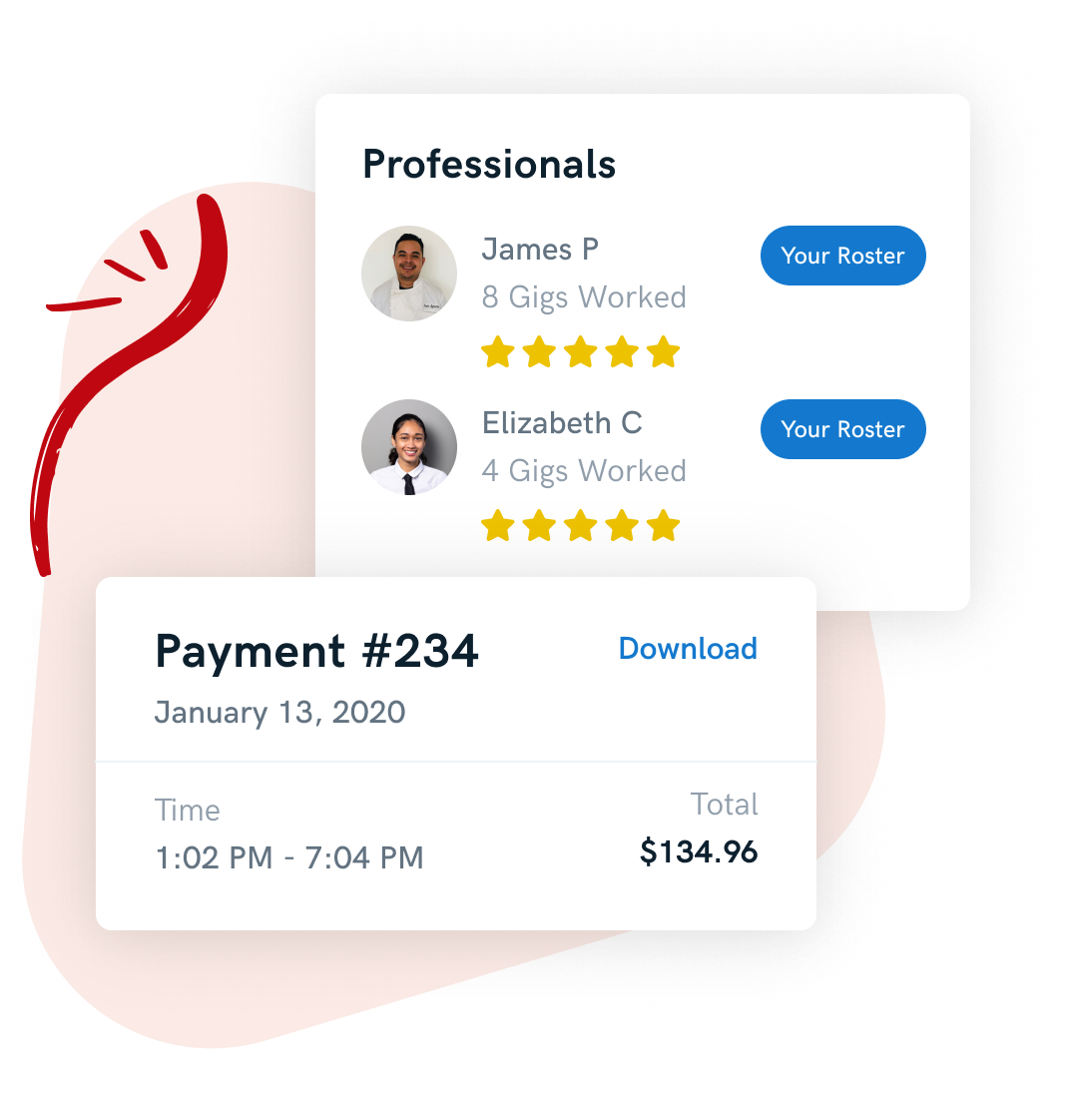 Hassle-free hiring
Reduce costly errors by keeping your HR and Operations supervisors in sync. The platform handles:
Scheduling, time-tracking, and worker payments
Real-time communication to workers
Automated invoicing and reporting