State of Warehouse Labor Report
After another challenging year,
using flexibility as a key to success
2022 was a challenging year for the light industrial space. After years of high demand and supply chain issues, consumer spending stalled, leaving businesses with leftover inventory and rising costs that cut into profits.
A shortage of permanent workers continued to challenge the industry as tight margins limited pay raises. Many warehouses and other light industrial businesses started to look into alternatives, including greater automation, but such solutions take time.
However, as inventories begin to decline, businesses in the sector—from warehouses to distribution centers to third-party logistics providers—expect a return to a state of normalcy. To learn more about their staffing and business expectations for the upcoming year, Instawork partnered with Logistics Management in January 2023 to survey more than 400 light industrial business leaders responsible for hiring, interviewing, or sourcing full-time or part-time labor for materials handling, distribution, and/or fulfillment. Read on to learn more about our key findings.
To recruit and retain staff, businesses are changing their approach
Going into 2023, leaders at light industrial businesses say they are feeling more confident about their labor supply. Roughly half (51%) of them agree that it will be easier to find workers this year than it was last year. And after years of labor shortages, respondents report that they've gotten better at attracting and retaining staff.
The number of respondents who feel they have an effective employee retention strategy has increased from 76% in 2022 to 85% in 2023, and the number of respondents who feel they have an effective recruitment strategy increased even more, from 59% to 76%.
of businesses agree it will be easier to find workers this year than it was last year.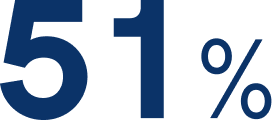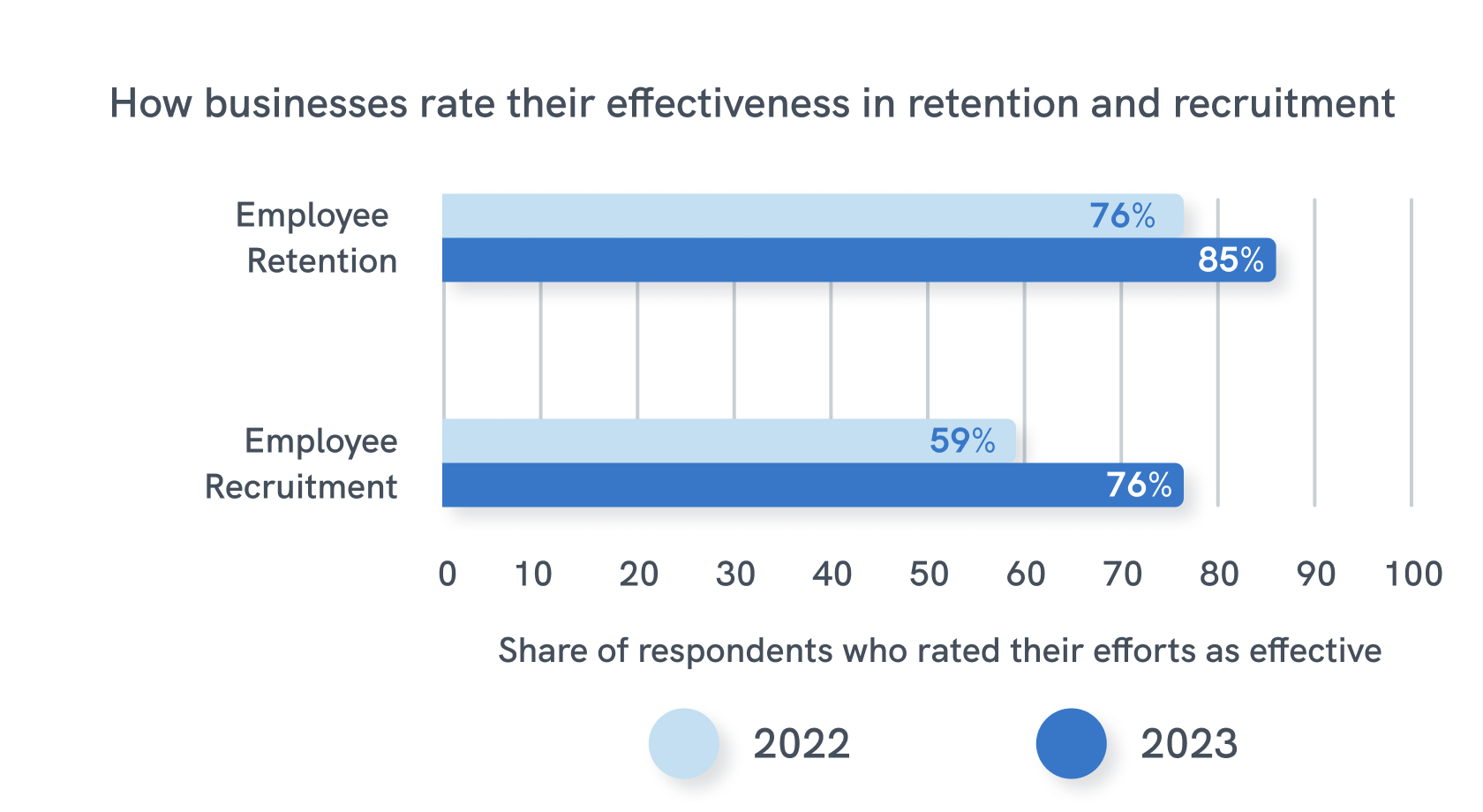 Businesses have tried a variety of tactics to recruit and retain staff. While incentives like rewards, extra time off, new benefits, or promotions increased in popularity among respondents last year, increasing pay and offering flexible schedules are still poised to be the top recruitment and retention tools in 2023.
of businesses are offering flexible schedules to their workers.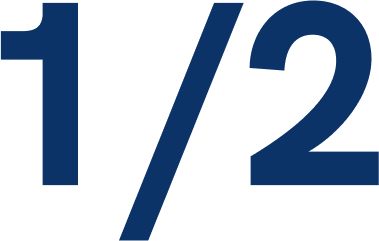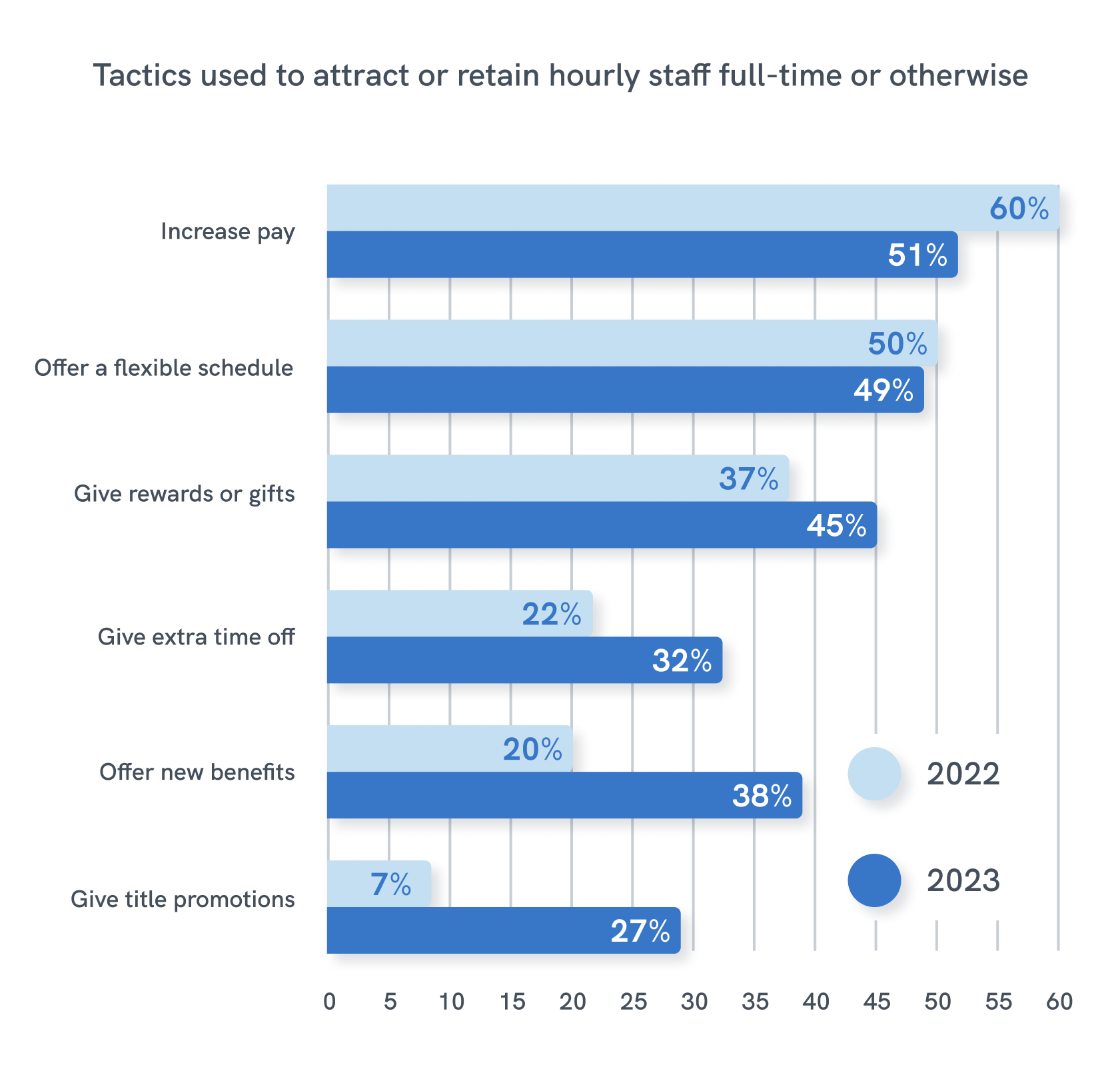 Over one-third of businesses raised pay last year, with 37% raising pay by at least $1/hour, yet these raises didn't always close staffing gaps. In comparing this year's survey to last year's, fewer business leaders now see increasing pay as an effective strategy for improving retention as more of them see flexible schedules as effective.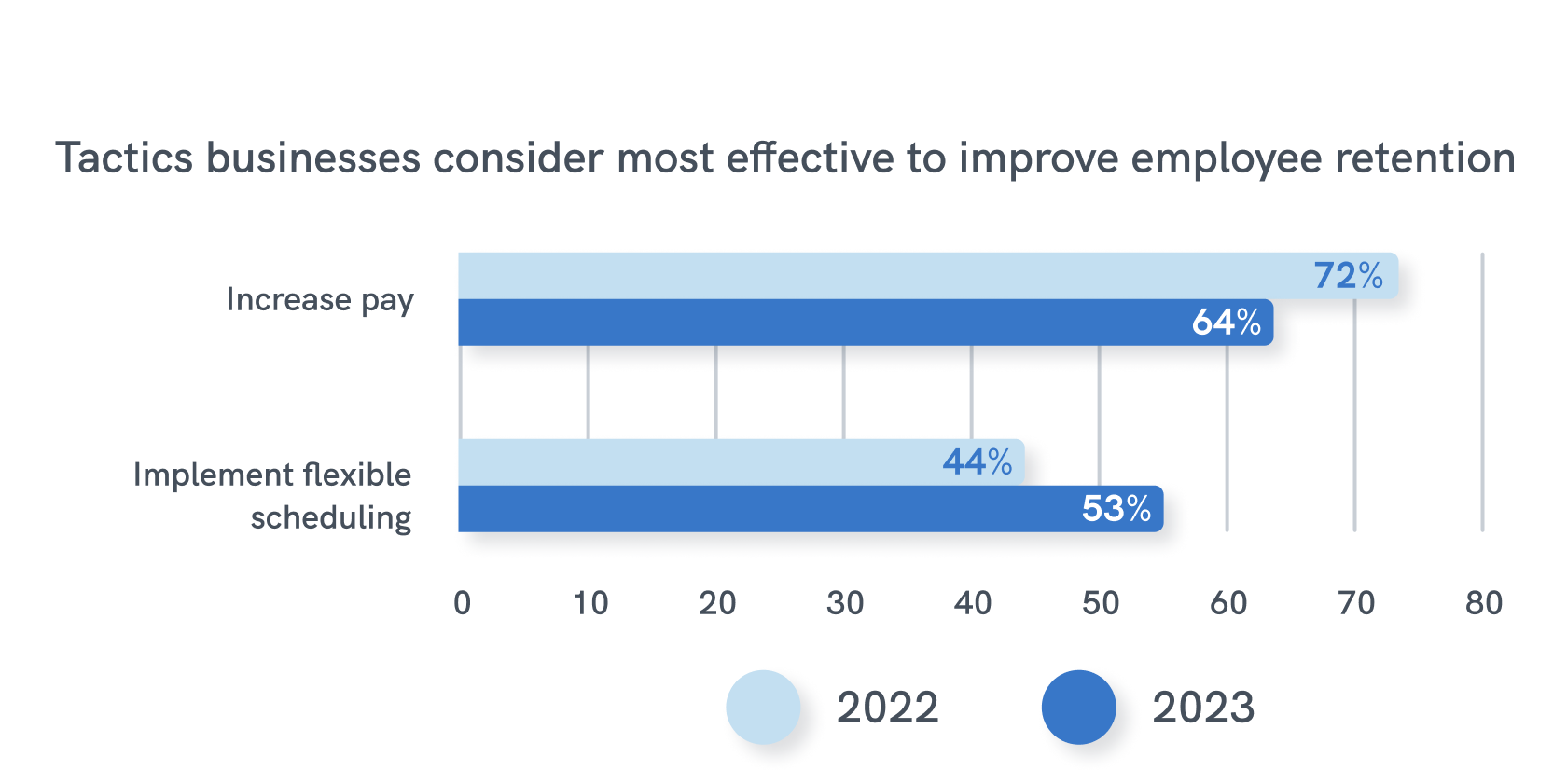 Despite challenges and fluctuating demand, businesses feel more prepared in 2023
Staffing challenges and fluctuating demand took a toll on businesses again last year. 34% of respondents had to forgo business due to a lack of available labor in 2022, up slightly from 31% in 2021.
Among those that had to pass up revenue, 64% of respondents say they had to forgo revenue that amounted to more than 25% of their total business, compared to 21% who had to forgo that much the year prior.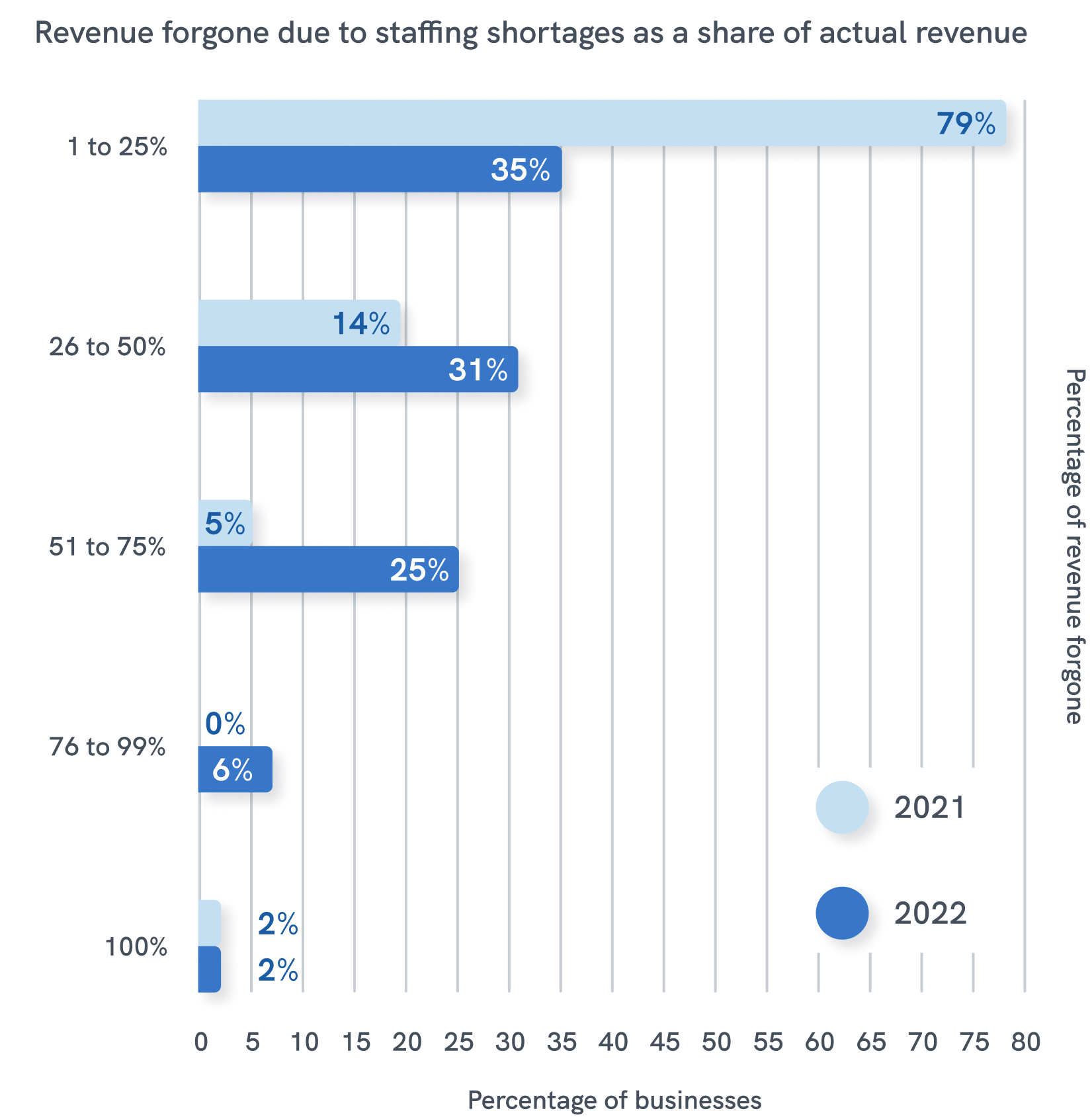 This is a monumental change and an important reason why 45% of respondents reported either no increase or a decrease in fulfillment volume for the year.
Unpredictable swings in demand also make it nearly impossible for businesses in this sector to staff effectively. Respondents are reporting that these huge swings in demand are the biggest challenge to their recruitment and retention efforts—and the number one reason they're turning to alternative staffing strategies.
of respondents cited variable demand as a reason for using flexible labor, more than any other response.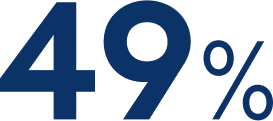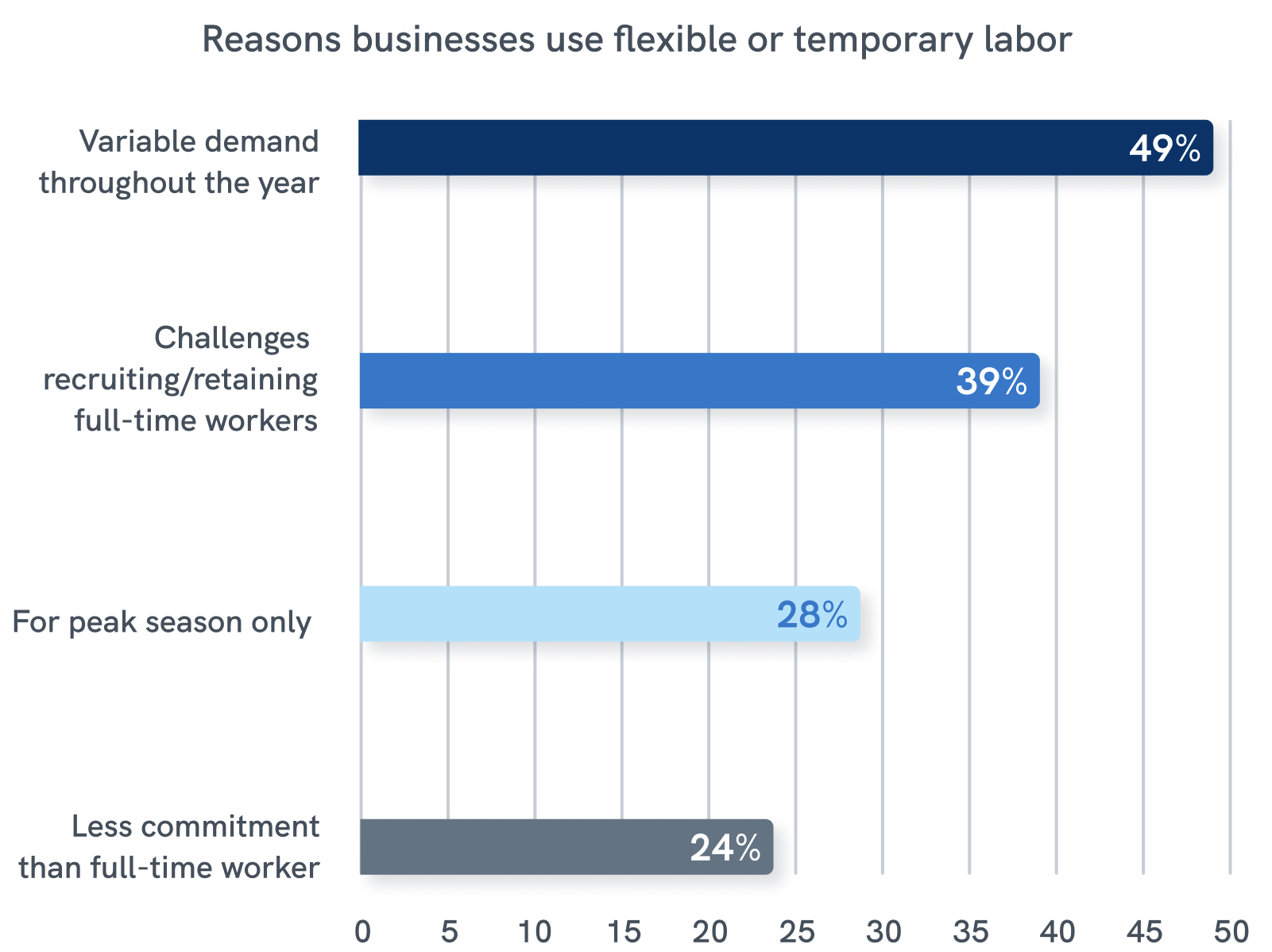 Flexible work apps and online platform use doubled since 2021
Despite these challenges, businesses still feel better prepared to manage expected volume in 2023 compared to 2022, crediting flexible labor as a key to their optimism and success.
Overall, businesses are recognizing the need for flexibility, whether that be internally or externally.
of respondents agree there is more acceptance of flexibility in worker schedules and shifts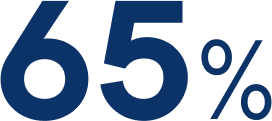 They understand that they need to become more versatile to keep up with the labor market and manage volatile demand, and have increased their use of flexible labor over the past year accordingly.
of respondents used
temporary workers in 2022,
up from 57% in 2021.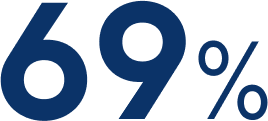 Businesses have increased their investment in flexible workers as well. The overall share of temporary workers on payrolls rose from 22% in 2021 to 34%, and the use of apps and online platforms more than doubled, from 18% to 41%.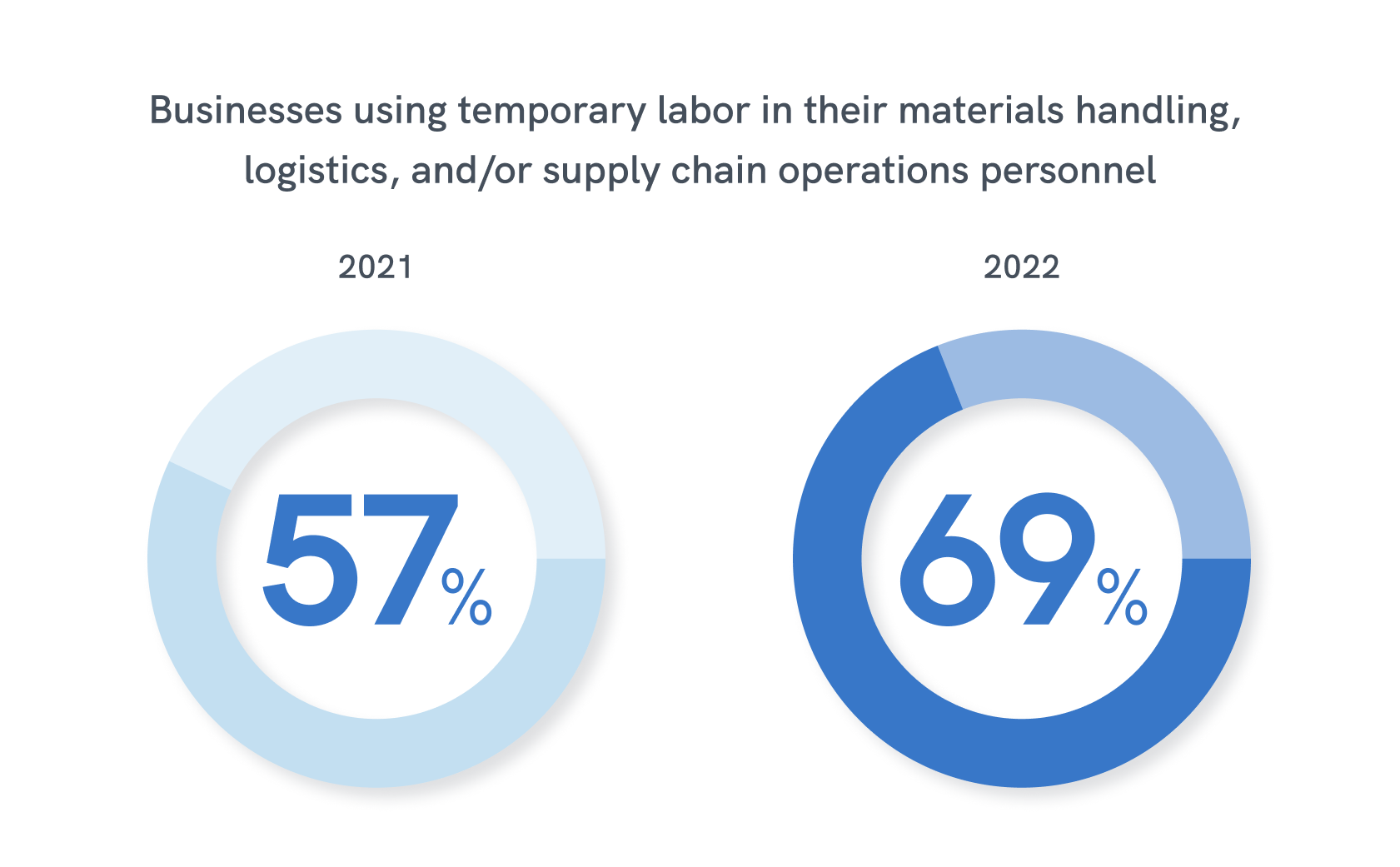 Quality and reliability of flexible workers 
on the rise
Not only are businesses using more flexible workers, they're also getting more of the workers they request from staffing agencies or flexible work platforms. In 2021, only 36% of respondents said the majority of their staffing fulfillment needs were met. This year, staffing fulfillment has improved and 57% of respondents say they receive more than three-quarters of the staff they request.
57% of respondents—up from 36% last year—say they receive more than three-quarters of the staff they request.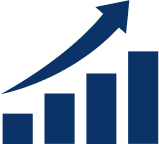 Overall, labor supply is becoming less of a challenge when businesses use flexible labor. In 2021, 53% of respondents cited the availability of candidates as a top challenge when using temporary labor. This year, only 33% of respondents consider this to be an issue.
The quality and reliability of flexible workers are also improving. A majority (65%) of respondents say flexible workers performed as well as or better than they did in 2021. And training flexible workers has become less of a challenge for businesses.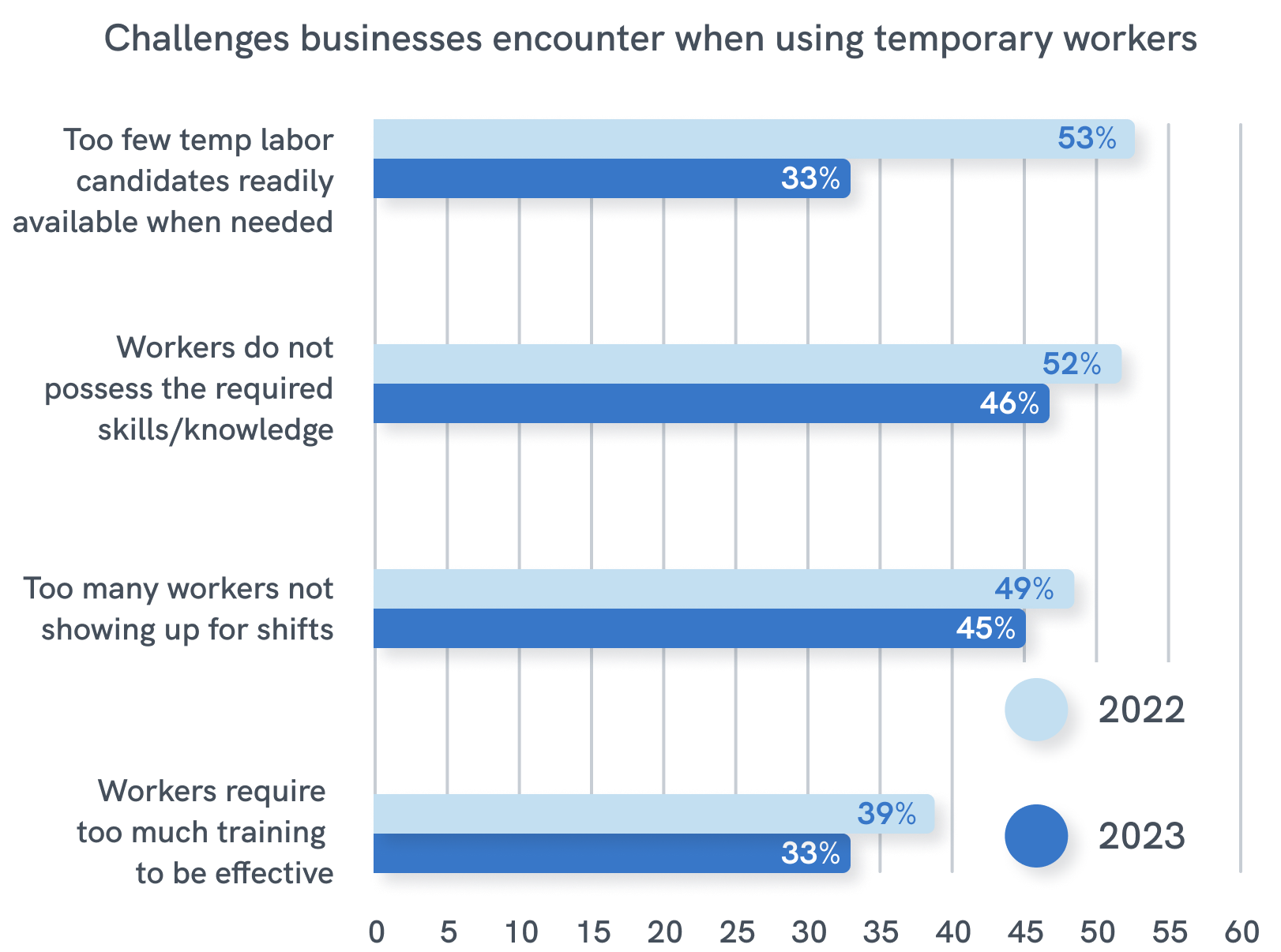 "The Instawork team has been amazing. They've made great improvements to our in-store team and the quality of our work, and have facilitated consistency of our fill rates."
Need for skilled flexible workers increases
This increase in the reliability of flexible workers—and the industry's comfortability with hiring flexible workers—has helped lend businesses a more optimistic outlook for 2023.
of respondents did not feel prepared to handle 2023 volume with current labor, versus 14% in 2022.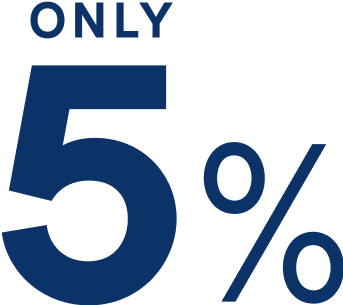 As more businesses begin to rely on and expand their use of flexible labor, they're starting to look for more-skilled workers. While general labor and warehouse associates are still the top areas where businesses need staff, there is a growing need for flexible workers in more skilled positions and areas, such as transportation and logistics, e-commerce, inventory management solutions, and warehouse management.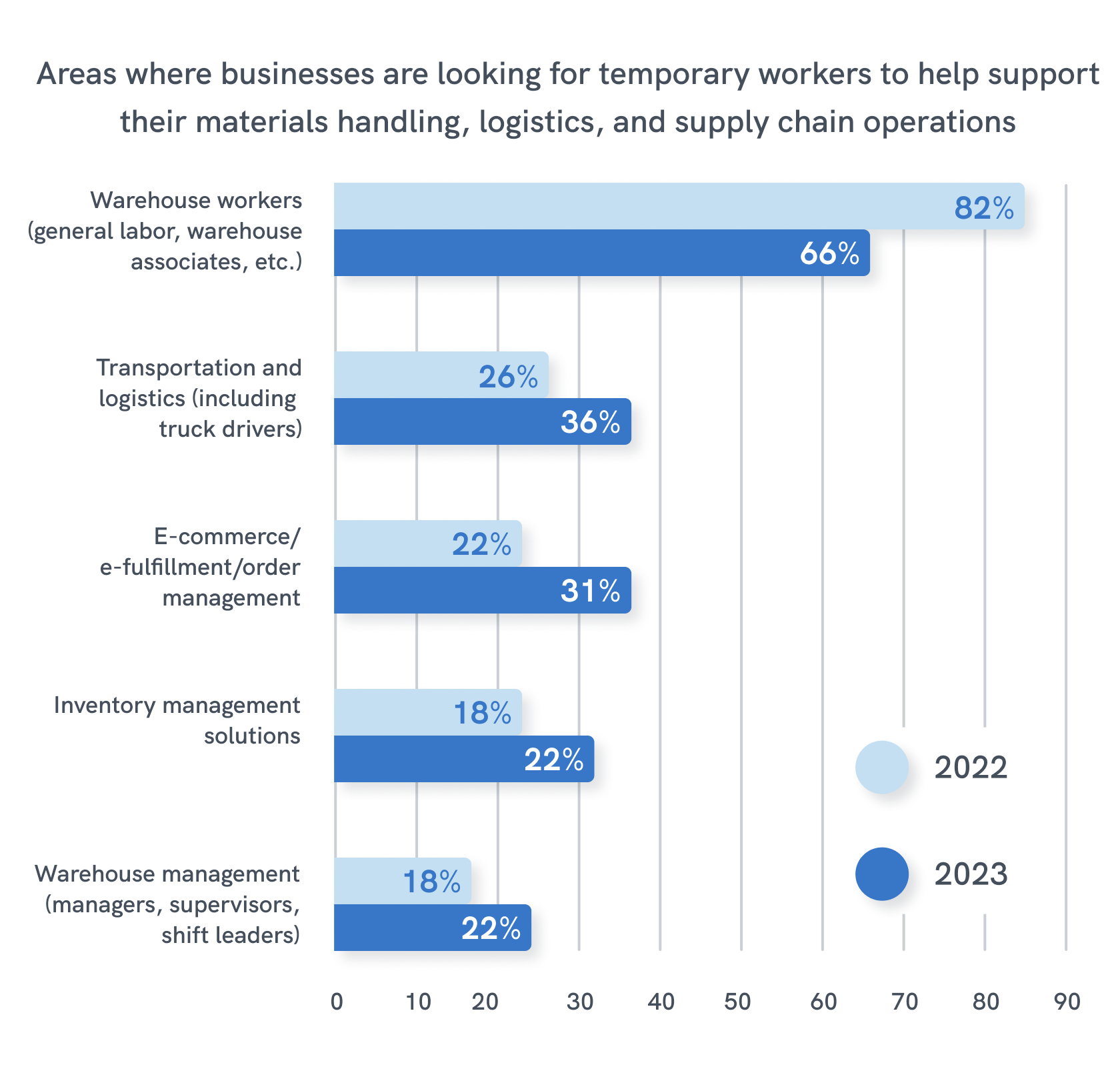 These types of skills should not be barriers to using flexible or temporary workers. Flexible workers who use Instawork's flexible staffing platform are more highly educated and skilled than the overall pool of hourly workers. Furthermore, better prepared workers also receive better ratings in Instawork's reputation system, giving businesses the reliability and quality they need to keep operations running steadily.
"Instawork is the sole staffing provider for our warehouse. When we need extra hands, we want the right folks—those who want the work."
A more stable labor environment
 in the year ahead
As a whole, businesses in the light industrial sector are looking forward to a more manageable year. Though the labor market in the sector has changed dramatically, warehouses, distribution centers, and third-party logistics providers embracing flexibility are often seeing the best outcomes.
As the quantity, reliability, and skill of flexible workers increase, those using flexible labor will see even more success in staffing and their ability to navigate an ever-evolving economic landscape.
Want to view the full survey results?
Check out the data below.
Find quality, vetted warehouse staff 
with Instawork